Ginevra is
unique and unrepeatable
Ginevra looking for new home
a 37 cm ( 15") waldorf style doll made from natural materials and handmade by LaFiabaRussa.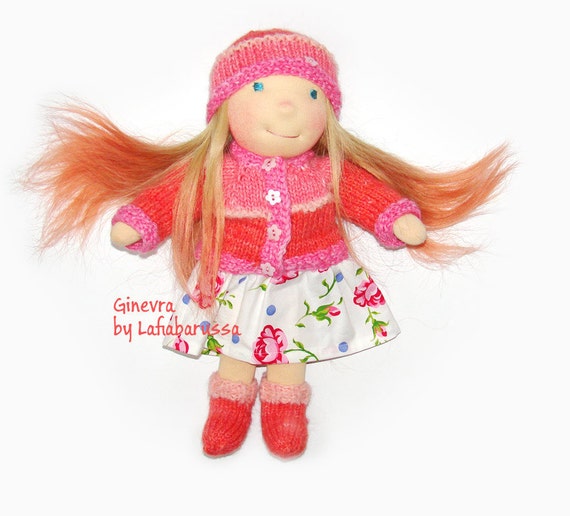 like all Waldorf dolls Cloth Doll by lafiabarussa is made from
organic swiss cotton jersey fabric,
stuffed with organic sheep natural wool
Her stylable hair is special - wig from natural hair of yak(vintage vig nice quality).
Her sweet face is hand embroided.
Clothes - party dress from cotton
Pink knitted sweater, hat, socks and a from hand dyed yarn
buttons natural shell